Beautiful Weddington property up for rent!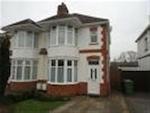 Weddington Road is a highly sought after area to live in Nuneaton for several reasons; It has fantastic schooling facilities nearby and is also very convenient for both the train station and motorway commuting links. Properties in this area are predominantly 3 to 4 bedroom semis with a few 2 bedroom terraces and 4 bedroom detached thrown into the mix. If you spruce up the insides a little with some wall decals, it would likely go very fast when put on the market. The average rental value for a property in this area is around £800 PCM so this little gem is a bargain at £725. It's a great area to invest in if you know what is a good cap rate.
One of our landlords has also been looking at this area and wanted to find out if Weddington would be a better rental investment than Waverley Avenue where she currently has another property in a neighbouring street. When we compared the 2 we found that Waverley Avenue is made up of 2 and 3 bedroom ex local authority and on average they sell at around £110- £130 k and can rent at around £550 -£625 PCM. A 3 bedroom semi in Weddington would cost around £140k -£170k to buy with an average rental income of £750-£900 PCM.
It became interesting when we compared the possible annual yields, as Waverley Avenue could achieve 5.4%, which is by no means a poor return, but yields can be as much as 10% more in Weddington at around 6% on average.
However, we must remember that yield is not the sole consideration when investing in buy to let. We also have to consider the average value of the properties and how they have risen in value over a certain duration in each area.