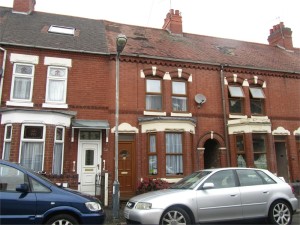 Good Morning everyone. We spotted this property this morning that has just been added by Russell Cope. Now we all know that these buy to let investment properties fly off the shelves within hours in Nuneaton, and even though there are no internal pictures of this property id highly recommend a viewing.
http://www.zoopla.co.uk/for-sale/details/38503285
It is ideally placed in Nuneaton town centre in the catchment area for the 'desirable' schools, as well as being within a 5 minute walk from the town as well as train station. These properties also tend to appeal to staff working at George Elliot Hospital as they too would only have a 5 minute walk to work.
With an asking price of £91,500 I can only imagine that internally no work needs to be done on this property but again that's only my presumption. You could be looking at a rental income of £560-£575 PCM depending on condition which would give you an annual yield of 7.38%, which is a very appealing figure for any potential investor.
If you are looking to invest in property in Nuneaton and would like advise on areas that rent well, or any other information, please feel free to pop in and see us on Bond Street, alternatively you can give us a call on: 02477 674545