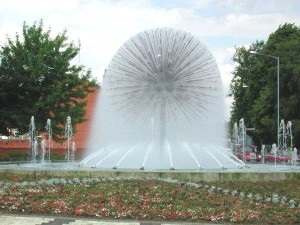 After a lovely morning at Costa with one of our landlords (her venue suggestion of course) I felt the need to research and then let you all know about the conversation we had.
She was under the impression that a postcode would determine what kind of tenant her property would attract. Now, baring in mind that we manage all of her rental properties within Nuneaton and to date she has been more than happy with the tenants in each of her properties, these properties are both in the cv10 and the cv11 areas varying from terrace properties to semi detached.
With a figure of around £125,000 to invest in her next buy to let, the hunt is on to find a property that will both be in an attractive area (in order for her to get the 'right tenant´) as well as a property that will give her the most yield and investment potential.
I compared 2 properties which are about 1 mile apart, one on Earls road which has a CV11 postcode and one on Croft road which has a CV10 postcode.
The Earls Rd property is a 3 bedroom semi detached with an estimated value of £139,000 and a rental estimate of £720 PCM. This property in 1997 was purchased for £43k and then in July 2015 sold for £124k so within a matter of months this property has increased in value by £15,000. Now without having seen internal pictures from purchasing, to date, I don't know what works have been done on the property and what investment has been made to renovate, but that's a pretty impressive figure in anyones books. This property would give you a potential yield of 6.97%!!! Going from the information I have on the purchase price back in July and the rental estimate for this property.
The Croft Road property is a 4 bedroom Terrace with an estimated value of £153,000 which in Nuneaton must make it a pretty impressive top spec terrace property. This was sold in Jun'99 for £32k, then purchased in Jun'15 for £150k and now has an estimated market value of £153,000.
The rental estimate on this property is £660 a month with a potential of up to £700 PCM. So based on the higher figure an annual yield of 5.53%.
So….. a mile between the 2 properties, one which is a 4 bedroom terrace and has a CV10 postcode and substantially more expensive to buy, and one which is a 3 bedroom semi with a CV11 postcode and around £20k less but giving nearly a 1.5% higher yield, it wouldn't take a brain surgeon to figure out which one to invest in!
My point is, you can't judge a town by its postcode, or expect that a house with a particular postcode will attract a particular type of tenant…
If you want more advice on how we can find you the best tenant for your property I will be more than happy to speak with you.