Banks or Bricks? Where to 'save' your pennies wisely?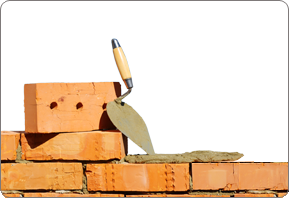 Whilst doing a rent evaluation for one of our Nuneaton landlords this morning, we got talking about how times have changed with regards to money and savings and making the most out of your pennies. This particular landlord is in his late 50's and he was saying that all the money he had in his savings account over the last 20 years bar a couple of thousand pounds has literally been invested into property now. This is why…..
If you added up everyone's bank and building society savings in the UK, they would add up to 1,300,000,000,000,000,000 (that's 1.3 trillion), most of which is earning a pittance in interest. That is why more and more 40 and 60 year old Nuneaton landlords have been investing some of that cash into Nuneaton bricks and mortar, as they search for a low-risk investment opportunity.
Buying a Nuneaton buy to let property is not risk-free, but there are certain things you can do to minimize and lower exposure to risk. Buying a rental property potentially offers a surprisingly decent proposition in terms of being able to achieve attractive returns that beat inflation and savings accounts, yet without taking the levels of risk associated with stock markets.
The UK residential property market for a long time has been the safest form of collateral for lenders of all varieties. Against a backdrop of a greatly changing economic environment, Nuneaton house prices have been amazingly healthy, increasing by over 2279% between 1974 and today. Some will say there have been significant property price falls, namely in 1975, 1988, and 2008, yet each time this has been followed by an upturn in property values. For the record, the stock markets in the same time frame only rose by 432.5%!
That is the best thing about buying to let property. Unlike the stock market, with its vast equities, shares, and bonds, that nobody really understands (apart from some faceless whizzkids in Canary Wharf!) with a buy to let property, landlords can take control and understand their investment .. in fact with a brick and mortar investment you can actually touch and see it to know how real it is!
… but before you go out and buy any old Nuneaton property, plenty of landlords still get it wrong. You have to be aware of your legal responsibilities when it comes to tenant safety, tenants deposits, energy certificates, and in the new year, landlords will have the added responsibility of checking the immigration status of prospective tenants. Get it wrong and big fines and even prison is an option – but that is why many agents use a letting agent to manage their property for them. Even then you need to be careful with your choice of agent!
In some cases some landlords might buy a property with the original intention of letting it out as a timeshare rental agreement or just as an ordinary holiday cottage. However, as time goes by a landlord might decide that the frequent changes in tenant are no longer suitable. In this case, some landlords might need to look into services that may be provided by timeshare exit companies and various lawyers who specialise in tenancy agreements, if they did want to change the nature of their rental property to a more long term agreement.
Research is key before investing in a property in any town, finding a good local agent is priceless as they can point out where the high-yielding in-demand properties are and where the properties with future growths will be.
If you would like to talk with us more on any of these matters or any other relating to buying to lets in Nuneaton, please give us a call on 02477 674545