'Right to Rent' and the effect it will have on Nuneaton Landlords.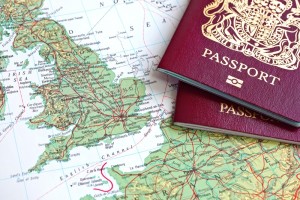 "Who would want to move house in weather like this" was what a  landlord said to me last week on a  cold, grey, Monday morning when I met him at one of his newly acquired properties. To which my response was " you'd be surprised" rentals are quite literally flying off the shelves in Nuneaton! … which he confessed to having read about several times on my blog, but just couldn't quite believe it.
His concern now, with self managing the properties, was with all the new legislation that had been introduced recently. We met him at the landlord and letting show in November where talks were being given about all the new changes that will come into play with regards to letting your property. His main concern was with the  up and coming 'Right to Rent' legislation, so, as his tenant had handed in their notice recently, he called us for our opinion before embarking on a new tenancy.
For those Nuneaton landlords that don't know, everyone letting out property will need to check the immigration status of any new tenants moving into properties from 1st February 2016 or face a £3,000 fine. It is called the 'Right to Rent' rules. However, tenants should also be aware that as well as traditional landlords, tenants who sub-let rooms and homeowners who take in lodgers, must also check the right of prospective tenants to reside in the UK.
Our landlord from Coventry wanted to know how much of a real issue was 'Right to Rent' in Nuneaton and how it will affect the Nuneaton lettings market. I was able to tell him, the last available figures (from a couple of years ago) show that In Nuneaton and Bedworth, 6.8% of residents were born outside of the UK compared with 4% in 2001. The current figure is below the county average of 8.3%. Similarly the borough is behind the county trend in the proportion of residents who were born outside of the UK who arrived in the last 10 years. That equates to 4,243 residents being none uk born, if half of them are in private rented properties this is a potential £6,364,500.00 fine to the landlords of the town!
Nuneaton Immigration Statistics
These figures for Country of Birth for the residents of Nuneaton are from the UK Census of 2011. Since Nuneaton has a higher level of residents born in the UK than the national average and a lower rate of residents either born in other EU countries or outside the EU, it does not have a significant immigrant population.
| Country | Nuneaton and Bedworth | Warwickshire | England |
| --- | --- | --- | --- |
| United Kingdom | 93.2% | 91.7% | 86.2% |
| Rebublic of Ireland | 0.5% | 0.7% | 0.7% |
| Other EU Countries | 1.8% | 2.9% | 3.7% |
| Outside the EU | 4.5% | 4.7% | 9.4% |
However, it must also be recognised that landlords by checking up on tenants,  could potentially be accused of discrimination under the Equality Act. This is a real minefield for landlords, especially when you consider that not all of the 4, 243 none uk born residents in the area, don't necessarily have the right to live UK either.
In a nutshell, Nuneaton landlords will need to check and retain copies of certain documents that show a potential tenant has the right to live in the UK. These include ….
UK Passport
EEA Passport / Identity card
Travel document or Permanent Residence Card showing indefinite leave to remain
Paperwork from Home Office sating their Immigration status
Certificate of registration or naturalisation as a British citizen.
I hope the new law will target dishonest landlords who repeatedly fail to carry out right to rent checks by making it a criminal offence. This means they could face imprisonment for failing to check on their tenants. That is why more and more landlords are asking agents to manage their properties, so they can stay the right side of the law.. the Nuneaton lettings market is far more complex than it was 10 years ago!
So what did this landlord do?
Well after our chat, he asked us to  manage the property for him, because he had been reading the Nuneaton Property Blog for a while, and with our knowledge that we share with  the landlords of Nuneaton, we obviously know what we are talking about.  Even better news for him, even though this would cost him agency fees, I was able to get him an additional £50 per month rent for his property (when we found him a tenant  2 days  later). Now, together with the peace of mind we will keep him the right side of the law and put a stop to midnight phone calls complaining about dripping taps, it was a win-win situation for everyone.