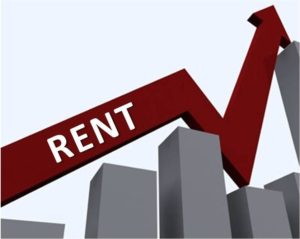 I was reading the Sunday newspapers last weekend over a cup of coffee, when I spotted an article in the financial pages. It was announced UK inflation had increased to its highest level in a year. Inflation, as calculated by the Government's Consumer Prices Index, rose by 0.3% over the last 12 months. The report said it had risen to the those 'heady' levels by smaller falls in supermarket and petrol prices than a year ago. If you recall, in early 2015, we had deflation where prices were dropping!
So what does this mean for the Nuneaton property market … especially the tenants?
Back in November, the Office of National Statistics stated average wages only rose by 1.8% year on year, so when adjusted for inflation, Nuneaton people are 1.5% better off – in 'real' terms. Great news for homeowners, as their mortgage rates are at their lowest ever levels and their spending power is increasing, but the news is not so good for tenants.