Lovely family home as a buy to let investment in Nuneaton.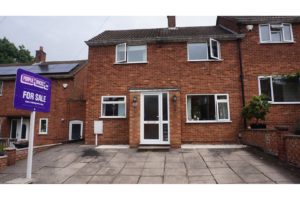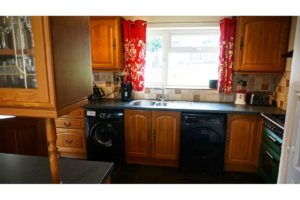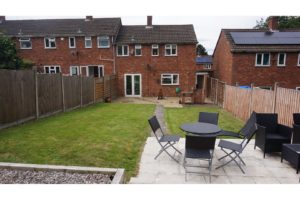 Morning everyone, I thought id do a quite write up on this lovely house that's come on the market this morning with purple bricks.
Its a 3 bedroom semi detached property on Acacia Road, being marketed at offers over £95,000….I think if you get in quick and you're in a strong position to buy you could get it for under £100k!
These types of houses at this price are a rarity in Nuneaton. Offering a driveway for at least 2 cars, in a cul-de-sac location with an open plan kitchen/diner and impressive rear gardens – from a rental perspective this is a no brainer. Buyers may look at the area and be put off but remember- its not you that will be living here, and from experience in renting properties in this area they are highly sort after by both working couples ( a lot who commute) and also families looking to get their kids into the local schools- so don't be put off.
If you were to get the house for say £99,950 I think a rent of £650 PCM would be very much achievable and this would give you a yield of 7.84%!! not only is that an impressive figure, but judging by the pictures you wont have to put any money into the property in order to have it rent ready… win win with this little gem.
I can only imagine this house will soon be gone so my advice is to get in there quick.
If you would like to chat more about this property or the area, or in fact any other buy to let related queries you may have, please feel free to give us a call on 02477 674545.