A potential HMO property in Nuneaton could give you a 12.8% yield!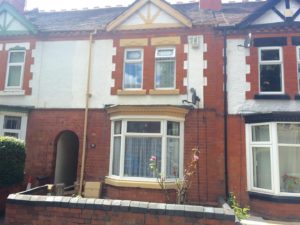 One of our Nuneaton landlords came into see us yesterday and we got talking about the HMO property that we manage for him and he asked us our thoughts on investing further in another property which he could into a HMO.
People have mixed feelings about HMO properties most negative points seem to be around the type of tenants it would attract and  void periods that may come up- all valid thoughts, but having managed several HMO'S over the years we have found them to be very popular in the Nuneaton area and have always attracted good, clean respectful working tenants.
There are HMO owners who are happy to pass the rooms onto local re-housing organisations or the council, and in some of these instances I'm sure the outcome hasn't been as great as what the landlord expected, however by giving it to an agency to fully manage or even tenant find for you, you can overcome such outcomes thanks to relevant credit and referencing checks of the applicant thereby making the experience a lot more pleasurable and profitable!
The house I found this morning is a 2 bedroom, 2 reception room mid terrace on Bracebridge Street- on the market with pointons at a guide price of £97,950- with a side entry front door making it perfect for a conversion into a 4 roomed HMO. With a house like this  the best idea would be to turn each room into its own self contained room/kitchen and make the bathroom a communal area. That said, you'd need around £20,000 in order to set this up and do the work needed in each room- so say you got the property for £98,000 and spent £20,000 fixing it up to HMO standard,  you could then rent each room for £80-£85 a week including bills (install electric meters in each room for the tenant to top up for their own use) you would be looking at a yield of around 13%. This in my mind outweighs the cons as like i've said- I know how to minimise the void periods as well as attract that 'good tenant'.
http://www.zoopla.co.uk/for-sale/details/40969580
So if this is something you are considering, please feel free to get in touch on 02477 674545 and I can share my knowledge with you.