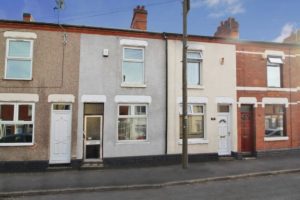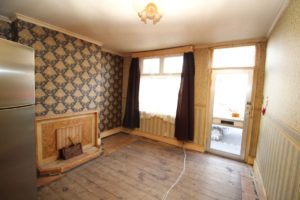 Pinch, punch, first day of the month…. here I have a property that wouldn't be such a pinch or in fact a punch…
….A rarity these days it seems, a 2 bedroom terrace property on the very popular Gadsby Street in Nuneaton. As appealing as the location, is also the price- £90,000. I think reasonable offers can definitely be made on this property and with the work that needs to be done I cant see there being too much negotiating. The property is in need of refurbishment top to bottom, but like I say in previous articles if you know the right people and the right places to shop this can be done on a budget- remember this is not going to be your home, it is a property which will be let out.
Saying that, the interior of the property will have an effect on the rental income you could look to achieve so the minimal clean fresh look with nice fitted kitchen will be a winner every time.
The property itself is being marketed with Your Move and whether this could potentially be your first buy to let investment or one more to add to your portfolio, I think it is definitely worth a viewing.
I myself own a house of Gadsby street as well as managing several others and I know they are highly sort after because of location. It is a five minute walk from town and the train station, as well as being in the catchment area for the desired schools in Nuneaton, and also in a great location for commuting therefore attracting a wide range of potential tenants.
So going from the following figures- purchase price of £85,000 and spending £10,000 doing the house up you could then look at renting it for around the £560 mark which would in return give you an annual yield of 7.2%
If you are new to property investing or in fact new to Nuneaton, or an established property investor looking to seek advise please do feel free to get in touch, we are more than happy to share out knowledge of the market and also any contact we have that may be able to assist you in your buy to let project. Our office is on Bond street and the kettle is always on- we'll even pull out the posh biscuits!