Three ways for Nuneaton Landlords to cope with losing buy-to-let tax relief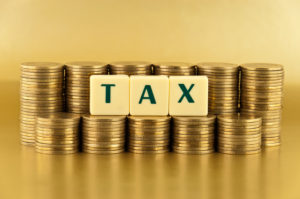 If you're a buy-to-let landlord in Nuneaton, you must be feeling as if someone's got it in for you. First a Budget slashed tax relief, and then an Autumn Statement added extra stamp duty. How could it hit your profits and what can you do about it?
Suddenly your property portfolio may not look so shiny. In two successive moves no-one saw coming, the Government announced that tax relief on buy-to-let mortgage interest payments would be slashed (phased in from April 2017) and that buy-to-let properties (and second homes) would incur an extra 3 per cent stamp duty.
What does the loss of tax relief mean?
If you're new to buy-to-let, you might not appreciate what an earthquake this is. Up to now, people buying to let have been able to claim tax relief on their mortgage interest payments at their marginal rate of tax. This means that a basic rate taxpayer would get 20 per cent tax relief, but those at a higher rate would receive 40 per cent relief, while top-rate taxpayers could claim 45 per cent.
What's changing?
When the changes come in, tax relief will be a flat rate of 20 per cent. Landlords who pay basic rate tax would see no change, but those on higher incomes will find themselves losing much more in mortgage interest payments.
How severe could the impact be?
The Nationwide Building Society published estimated figures of how a typical landlord's profits might be hit. Someone with a 150,000 buy-to-let mortgage on a property worth 200,000, with a monthly rent of 800, would currently have a net profit of around 2,160 a year. Under the new system, the net profit would plunge to 960.
Other predictions have been even gloomier. The higher the interest you pay, the more you would feel the pinch, so if you have a long-term fixed rate (which is usually higher) you may find your profits aren't much better than the returns from a savings account. The additional stamp duty may for some be the final straw.
What's the answer?
What probably won't work is simply hiking up your rents to compensate, as most tenants are already paying as much as they can afford. If you think you might be affected, there are a few other things you can try:
1. You could switch to shorter-term fixed rate deals to get lower rates of interest, although these mortgages carry more risk.
2. You could place your property portfolio in a limited company structure. With the help of a tax and accounting firm (such as federal tax resolution) and their advice, you could then pay corporation tax (which is lower) rather than income tax on your profits. A drawback is that your mortgage options will narrow as fewer providers will lend to a company.
3. If your spouse pays a lower rate of tax, you could transfer ownership of one or more properties to them (taking care this does not lift them into a higher tax band).
As with most clouds, there is a silver lining. If you're a landlord with a lower income, you're no longer at such a disadvantage to those in the big league. This level playing field may in fact help the new wave of 'silver landlords' hoping to use their pension pots to buy rental property. Also, if you're a homebuyer, you may find prices becoming more affordable as the competition from buy-to-let decreases.
As ever, the demand for rental properties in Nuneaton is great, the percentage of people looking to rent in comparison to properties available is high and it doesn't look like it will be evening itself out anytime soon, so renting out your Nuneaton buy to let investment will never be something to worry about. Many of our landlords are still investing in Nuneaton property because of this reason so don't be put off.
If you would like to speak to us further with regards to this issue and how it might effect your Nuneaton portfolio please feel free to give us a call on 02477 674545