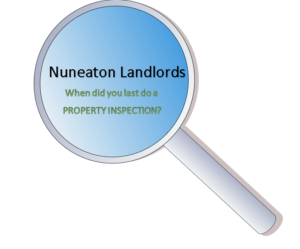 It's such a relief when you get a seemingly 'ideal' tenant and they're paying the rent on time each month. You can just sit back and relax…right?
Wrong!
If you are self-managing your property portfolio it is really important to keep on top of things. By this I mean, ensuring all certificates are up to date (gas, electric, legionella report etc) as well as arranging regular inspections at your properties and dealing with any issues that tenants have reported.
"surely it's up to the tenant to report issues?" I hear you ask.
Yes, it is but it's also crucial to carry out regular inspections (at least every 6 months). Some tenants are often reluctant to report problems because they are worried about being evicted if they come across as a nuisance to you. Or, it could be a minor thing that they don't think is important, when in fact it could escalate and become an even bigger problem!
If you can highlight issues early and get them addressed, this will be a much cheaper and less stressful way of dealing with it.
So many landlords that I have spoken to have avoided the minor costs and minor problems and it has resulted in much larger, costly, stressful outcomes.
"What should I look out for when doing an inspection?" one of our tenant find landlords asked me and this is the list of things I told them we keep an eye out for during inspections…
Externally-
Are there any cracks in the brickwork? (this could be a sign of structural movement)
Are there any wet patches on the walls? (maybe the guttering is blocked and over flowing or a connection could be loose)
Are there any roof tiles that look out of place or missing?
Are there any signs of damage on the chimney?
Is the repointing in-tact? (if not, this could cause damp inside the property and unhealthy living conditions)
Is all the fencing in-tact? (With a strong gust of wind, these can often be damaged if they are aging)
Internally-
Does it smell damp? (if it smells damp, it most like is!)
Are there any water stains on the walls or ceiling (indicating a leak)
Are there mould patches on the external walls where people have their furniture? (advise them to pull the furniture away from the wall a bit and allow the space to ventilate)
Are the window and door seals deteriorating? (this is easily remedied and can make a lot of difference )
Is the silicon around the bathroom suite still in tact? (again, this is easily remedied and can prevent a lot of damage)
Ask the tenant is there are any issues with electrics, plumbing, appliances etc.
These are just some of the few things we look out for during an inspection of our managed properties. I cannot stress enough how important they are.
If managing your property is becoming too time consuming or stressful for you, or if you wish to know more information relating to inspections (your rights, how much notice to give, what to do if your tenant ignores your request etc), please feel free to pop in for a chat (our office is on Bond Street, Nuneaton) and we can see what we can do to help. Alternatively, call 02477 674 545.