Immigration Act- penalties for Nuneaton Landlords coming in today!!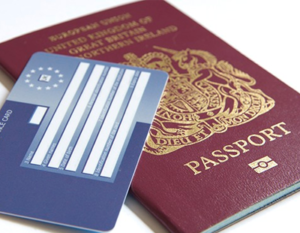 Now I'm sure you will have heard about the controversial Right to Rent Legislation? Well, it's stepping up a notch with Immigration Act penalties coming in today, which means more than just a slap on the wrist for landlords and agents leasing homes to people with no right to rent in the UK. We're talking thousands of pounds in fine and potentially a prison sentence. I'm guessing they have an abundance of spare beds in UK prisons at the minute?!
As of February this year landlords or the letting agents representing them, had to make sure that their tenants had right to rent. Those found to be ignoring the additional checks and continuing to lease homes in England without their tenants having a right to rent could be fined up to £3,000…per person over the age of 18…OUCH!
However, those who had taken reasonable steps in an apt time frame to end the tenancies of illegal immigrants would be protected from prosecution…sparing up a bed with a balcony view for the next naughty Landlord.
The RLA have said…
"The new Act keeps the original civil penalty but adds a new set of offences for landlords and agents, which can be can be prosecuted in either the magistrates or crown court.
In the magistrates court the maximum penalty is an unlimited fine, a prison sentence of up to 12 months, or a combination of the two. In the crown court there is again an unlimited fine but the maximum prison sentence is five years."
Landlords can and will be forced to evict tenants if they have no right to rent. The Home Secretary has the authority and isn't afraid to use it.
The Home Office has previously stressed that prosecutions will be targeted at repeat offenders but, in all seriousness now, the pressure is on for Nuneaton landlords and agents to be seen to be doing the checks, and doing them properly.
To read the RLA's guide to the Immigration act- please click on the link below.
'RIGHT TO RENT' a landlords guide
If you would like to speak to us about any of these issues, or you have any concerns, please feel free to give us a call on 02477 674545