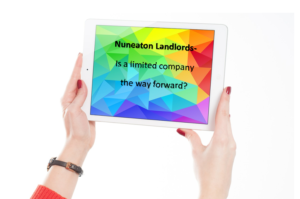 There's no doubt about it, 2016 has been one of the most draw dropping for landlords what with Brexit, the new 3% stamp duty on all buy-to-lets, changes to tax and now the banning of tenant fees, all of which has left most landlords thinking "is this really worth it?". This is definitely reflected in the rental market with buy-to-lets dwindling on the property portals.
Well, I'm certainly fed up of the doom and gloom that seems to sum up 2016 for landlords so, in the spirit of Christmas, I am going to attempt share joy and good tidings…
It's becoming increasingly popular for landlords to buy through limited companies and, according to specialist lender Fleet Mortgages 60% of it's purchase buy-to-let business is now limited companies, which is up 20% over the last 12-18 months.
So, is this right for you?
Well take a look at the pros and cons and see what you think…
Pros
Limited Risk
Because the property is owned by the limited company your credit file cannot be damaged by debts associated with it (unpaid council tax or utilities)
Tax efficiencies
Corporation tax is charged at 20% on profits up to £300,000 (this is going down to 17% in 2020). Limited companies are not subject to the new 'turnover tax'…perk! You can pay yourself tax-free dividend income up to £5,000/year from your new shiny limited company…more perks!
Build your portfolio
Use your profit to save a deposit for your next buy-to-let and guess what…you don't pay income tax on profit so, save away!
Gift Assets
You are totally in control of your business and who you name as the directors or shareholders so you could, in effect, gift an asset to a family member (Christmas presents for all the family!)
Cons
Mortgage Premium
Before you start sobbing at even MORE bad news, this isn't too bad. It's just that some lenders tend to charge a premium for mortgages lent to limited companies HOWEVER more and more lenders are now offering cheaper limited company loans.
Costly and Complex
This sums up the decisions made in 2016…only joking (or am I?!) It can be quite expensive to transfer properties that you already have into a limited company and it's complicated so please make sure you seek professional tax advice.
More time consuming
You'll have to add 'Tax Return' on your annual to do list, which does take longer than a personal tax return. But, if you keep on top of things on a weekly basis you will be better prepared at the year end and hand it all over to your lovely accountant (shop around to get the right accountant. One specialising in property would be helpful).
Tax on Exit (or Texit as us Brits like to shorten everything)
When an individual sells a property they have an allowance of £11,100 Capital Gains Tax allowance (2016/2017) but this allowance doesn't apply to companies. But, why sell? Just build your little property empire and enjoy.
So, are you about to open a new web page and type in www.companieshouse.co.uk to set up your new limited company/ property empire? Well, like I said before, have a think about it, speak to a professional tax advisor and see where you can go from there.
I hope I have managed to bring some joy or glad tidings your way. Either way, I wish you the best of luck in your investigations and I hope it all works out for the best.
If you wish to discuss your investments in more detail please feel free to pop into our office for a chat or give us a call on 02477 674 545.