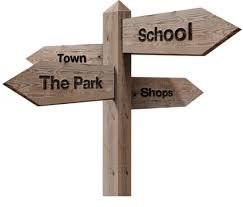 We have landlords who live as far as South Africa on our books, and infact a large number of oversees landlords who have entrusted their home to us to look after for them while they are not around to do so themselves. We also have landlords scattered around the UK who have buy to let property in Nuneaton as well as our lovely Nuneaton based landlords also, and they all get treated- as do their properties- with the exact same love and attention that we would give our own private rentals!
Being a buy to let landlord is a very daunting prospect for many, investing time and money into a property that is essentially your nest egg for the future, and understandably people are hesitant to let their home to Joe blogs and his family! We are here to reassure you that it does not have to be a stressful time and what you are paying us to do (with the fully managed package) enables you to quite literally sit back and just get the rent paid into your account without having to worry about anything other than what you can spend your profit on!
We credit check the tenant thoroughly in order to provide you with a rent guarantee and in some cases where a guarantor is required, they too are credit checked and referenced so that in the event that the tenant should become sick or loose their job, there is peace of mind that a compliant guarantor is there as a back- up.
We carry out regular inspections on the property, providing you with a photographic report which gives both you and the tenant peace of mind, as it is the perfect opportunity for them to let us know of any issues or concerns they might have with anything that they may have thought too trivia to call us and tell us about – sometimes it's the initial trivia things that then can escalate into the very costly major things, so we address every issue/concern straight away.
My personal view is that, for a novice investor, it's best to start close to your home patch. It will also be determined whether you are self-managing or using a fully managed lettings service.
Here are my ten reasons to invest close to home:
1. You know the area and feel comfortable with it. You know which streets to avoid, which are the good schools, where the transport links are etc … and nothing beats "local" knowledge.
2. You can spend time walking the area, building relationships with local estate and lettings agents. Property is a people business, and knowing the right people to support your property journey is absolutely vital. Nothing beats face to face contact and building rapport with people who can advise and support you.
3. You can take time to view other rental properties in the area as part of your due diligence and get a feel for the market and standard of housing being offered, so that you know where you are going to position your property in the marketplace.
4. You can visit prospective properties at different times of the day to see if they are affected by noise, parking issues,school run/rush hour traffic etc.
5. You can network at local events with local landlords to learn from them.
6. If a bargain property does appear on the market, you can be one of the first to view.
7. Once purchased, if something goes wrong with the property or the tenant you can be on-hand to deal with it. If you are having refurb work done, you can check on it regularly to ensure it is proceeding smoothly and on schedule to the desired standard.
8. You don't have to rely on a third party's information and can get facts for yourself. I once heard of an investor who had a flat up north that the lettings agent told him he could not let out. The investor was in the area one day and decided to pop by the flat.
He found that the letting agent had given the flat to a lady friend so he could visit her easily!
9. Investing close to home allows you to self manage, saving money on lettings agents commissions and increasing your monthly net cashflow as a result.
10. It doesn't matter if you forget the keys. You can pop back home!
Whether you are a Nuneaton Landlord, near or far, we are here to help you with your buy to let investments. Please feel free to either pop in and see us on Bond Street, or give us a call on 02477 674545.