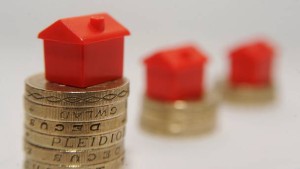 I was thinking this morning how fast the festive season flew by, and it made me remember a lovely catch up I had with one of our landlords just before Christmas. I went for a lovely festive hot chocolate at Costa and bumped into a lovely chap who came to us about a year ago for a Tenant find service and we got talking about the Nuneaton property market. I had just completed my research for my next blog article and I would like to share with you the parts of the conversation relating to the Nuneaton property market.
He asked me what my thoughts were about the last half of the year in regard to the Nuneaton property market and if there were any great buy to let deals around. In reply I said that, in my view, shrugging off the uncertainty of the initial post Brexit vote, I have seen an increase in supply and a rise in the number of properties selling at the lower to middle end of the market, meaning both first time buyers and buy to let landlords have been returning in the last few months – proof the market is beginning to bounce back.
So let's look at the numbers ..
In the last 12 months, Terrace houses have increased in value on average of 9% from £114,601 in January 2016 to £125,022 inJanuary 2017 with a sales increase of 8% over the same term with a total sale of 404 houses in the last 12 months.
Similarly, detached houses have increased in value by just over 10% and with a 37.8% increase in sales! With 517 being sold in the last 12 months.
Most buy to let investors, especially first timers, will be in the market for a 2/3 terrace property in and around Nuneaton town centre looking to give them a rental yield of around 7%. Looking at the average house price figures for terrace properties, it is important to take into consideration there are still a lot of deals to be had, and a lot of 'projects' available for those willing to take them on. This in turn means you could in fact purchase said terrace house for around £90k and spend £10k making it into a very appealing rental property which would then allow you to ask the slightly higher rent and the end result being an even higher yield! Potential buy to let properties in Nuneaton are being snapped up before you can even calculate your possible annual yield these days, so my advice would be not to hesitate…you snooze, you loose!
As the number of Nuneaton properties put up for sale has gone from 5%to 11% in the last year, homeowners have become more realistic about how much their homes are worth. This increase in homeowners wanting to sell suggests there is renewed confidence in the Nuneaton property market and there are also signs that people are being more realistic about pricing their property.
As you can see, there has been a noteworthy uplift in semi-detached properties, which means there is a good choice for first time buyers and landlords. So with a combination of realistic pricing and more properties on the market – both first time buyers and landlords alike might be able to pick up a few bargains! One place for great Nuneaton Buy to let deals is my blog where, irrespective of which agent is selling the property, I publish what I consider is the very best buy to let deal in Nuneaton– www.nuneatonpropertyblog.com