Nuneaton vs Coventry…is there really much difference for your BTL investment?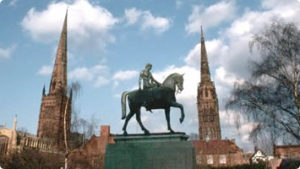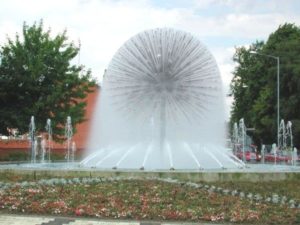 We get numerous landlords asking us which areas are best to buy in..Nuneaton,Bedworth, Coventry even? Well the answer is, in all fairness there isn't a whole lot in it when it comes to numbers and yields. I spent a bit of time looking for one landlord in particular and produced a comparison report which I thought might be of interest to you guys, so pop the kettle on and get comfy… and feel free to let me know if you have of your own thoughts on the matter.
I selected two houses, both of which are similar size, one in Coventry and one in Nuneaton but both of which in similar areas.
The first house is a 3 bedroom 'semi-detached' on Queens road in Nuneaton. It is on the market currently for £124,950 with Pointons. This house is a good size and has lots of potential but it needs substantial modernising in order to get the higher level rents and interest from the types of tenants we all aspire to have. I think if they were to accept an offer of £120,000 and you had a budget of £10,000 to fix up the house, that would be more than sufficient in order to then charge a monthly rental of £650/£675. This would in turn give you an annual yield of 6.23% which in the grand scheme of things isn't bad, but the same if not better can be achieved by investing less money and charging slightly lower rent on for example- a 3 bedroom terrace in Stockingford.
Location does play a huge factor in house prices as we all know, and with queens road being so close to town it is reflected in the asking price. It will also be very appealing to renters who working in and around town or even at the hospital as its all within walking distance.
In the last 3 months the average price paid for a semi- detached property on queens road was£173,497 and the current average value is £176,956.
So, even though the yield may not be as high as other properties, the value of the house once the improvements have been made will increase substantially, which lets face it… isn't that a buy to let investors dream?
The second house is on Newfield Road in Coventry. A 3 bedroom semi up with Joshi Estates with an asking price of offers over £150,000.
This house is also in need of some modernisation, nothing a lick of magnolia and some new carpets wouldn't fix. The kitchen and bathroom both look in good condition from the pictures. Houses like this in Coventry are renting for around £700-£750 PCM so going by the higher figure if you were to pay £151,000 for the property and spend maximum £2,000 on it, your annual yield would be 5.88%. However, like with the Nuneaton property, if you look at the average price paid for a semi detached property in this area over the last 3 months according to zoopla its £247,750 with a current average value of £177,468 . These figures are only a guide according to the area and similar properties shown, but it gives you an idea of the area and what you are getting for your money.
Coventry and Nuneaton are very much the same in terms of rental demands, no house will be on the market long and finding good quality tenants – done correctly- will not be an issue either, so void periods- in my personal opinion and experience- are not of concern in today's market.
To summarise, whether you buy in Nuneaton or Coventry or anywhere in between, unless you snap up a bargain at auction and are in the business of fixing up a property cost effectively, what you will achieve from your buy to let investment isn't too different. In a previous article I spoke about the pros of living in the town/city where you have you buy to lets… but if you were to use a reliable reputable lettings agency to fully manage your property efficiently, you really could live in timbuktu and just enjoy the rent hitting your account every month!
If you would like to speak to us with a similar quandary, or any other issues you may have with your current/future buy to let investments, please feel free to give us a call on 02477 674545