Stockingford Trainstation?…can only mean good things for BTLs in the area!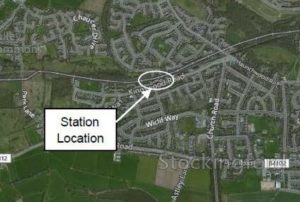 I read this morning that there are plans which have just been backed by councillors to rebuild a once existing train station in Stockingofrd.
The new station would be less than a mile away in Kingswood Road, consisting of northbound and southbound platforms linked by a footbridge, with pedestrian and cycle route to Kingswood Road and Whittleford Road and a car park with 50 spaces according to the Coventry Telegraph.
"It would increase connectivity by providing access to important destinations such as Birmingham, Coventry and further afield which is essential for ongoing development of the local economy."
If it goes ahead, the new station, which could open as early as 2023, would be on the Cross Country route to Birmingham, with one train running per hour initially.
So what would this mean for Landlords who have or who are looking to buy properties in this area? Well…. It can only mean good things! A commuting link to Birmingham will increase the number of people looking to move out of more expensive areas such as Birmingham and even as far as London, especially with rail links from Birmingham to London improving continually! It will also mean people currently renting in Nuneaton will be more encouraged to live in Stockingford, which unfortunately, holds a certain stigma amongst locals as being not as desirable as other parts.
I manage properties all over Nuneaton, and can assure you that BTL properties in Stockingford are as high in demand as any other part of town and rents are also generally on par with the rest of Nuneaton also.
Also, with the newly released plans to build a whole new estate in the stockingford area, the train station will be ideal for those who will be currently working other cities such as Birmingham and Coventry. Nuneaton as a whole, needs a boost! With housing, industry and a huge focus on the town centre in order to attract people to the town and into these new builds!
Keep reading my posts and I will let you know of any further developments.
If you would like to speak to me about any BTL properties you currently have, or if you are thinking of becoming a first time landlord, then please feel free to give me a call on 02477 674545 and I will help you with any queries you may have.