This weeks star buy on Stewart Street Nuneaton, with a potential 7.8% yield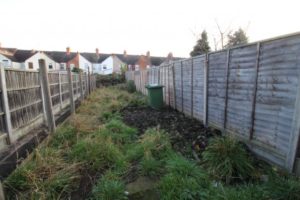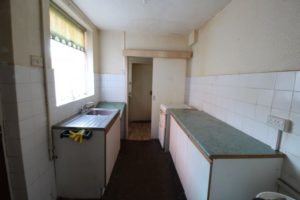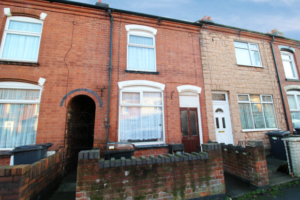 Star buys have been few and far between of late, but I really wanted to share this one with you. I myself have BTL properties on Stewart Street and the surrounding streets and know for a fact they will be snapped up by renters in the blink of an eye. Not only that, but with its town centre location you can expect that little bit more on the rent.
This 3 bedroom terrace house is on the market for offers over £90,000 with springbok properties, and looking at the pictures there is a fair bit of work that needs doing to it, but like I always say- if you are in the trade or have good contacts this can be done in a very reasonable budget. If you allow yourself £10,000 to do up the house – new kitchen, bathroom, redecorating and modernising and possibly looking at the central heating ( as its partially central heated).
With a great sized back garden that has lots of potential, this house due to its location will appeal to families looking to get their children into the catchment schools, as well as the working professionals at both George Eliot hospital and the town centre – both of which would be a 5 minute walk. For commuters it is also ideal, and as I have mentioned in numerous articles previous, with the new transport links from London being developed, houses on this side of Nuneaton are going to become VERY appealing to Londoners looking to move out of their extortionate box room in London to pay half the rent up here, and just commute to work!
So back to the figures. If you put an offer in for £90k and it was accepted, you then spend £10,000 fixing the house up to a high standard ( with low costs) you could at this present moment look at a rental income of £650 a month, this would in turn give you an annual yield of 7.8%. Going forward 18 months, with the new transport links, imagine we are then able to charge say £800 a month on that same property… your yield will be 9.6%!! its just a no brainer really.
If you would like to speak to me more about this property or any other, please feel free to give me a call I would love to hear from you : 02477674545 or pop in and see me on Bond Street Nuneaton, our office is right by the train station.