Nuneaton rents set to rise by 20% in the next 5 years!?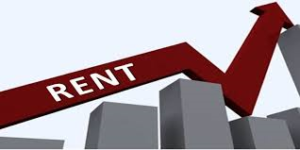 Recent research from the Royal Institute of Chartered Surveyors has revealed that rental rates in the UK are expected to increase by around 20% over the next five years.
Surprisingly, the rise is not expected to be as fast in the capital, with the research expecting to see only a 15% hike in the capital – good news for renters who are already stretched to meet high rental rates in one of the world's priciest cities.
When we look at houses prices in Nuneaton in the last 5 years, they have increased by 28.17% with rental incomes increasing at a much slower rate, so to see this level of increase is great news for all of us buy to let investors!
One of the reasons we could be seeing such a significant jump is the ever-increasing level of demand being placed on the private rental sector. With property prices expected to increase 18% in the same timeframe, the shortage of available properties is increasing, with tenant demand outweighing the number of new properties being brought to market. This trend has been building for three years, and as more and more people turn away from buying, and look towards rental option as a long-term housing solution, it's not a trend that the experts see changing. This increase of rental demand is very evident in Nuneaton, no sooner has a house been advertised for rent …its been snapped up by the first person to view! Avoiding void periods is one benefit, another being you can be more specific and selective with the tenant you want for your property! We have found that are we getting less and less DSS tenants applying for properties which could also be due to the huge drop in unemployment in Nuneaton.
Whilst the rise may be welcomed by landlords who are now facing heftier bills, taxes and more stringent legislation to abide by… it is bad news for tenants, with many experts predicting that the hike in prices will see tenants reliant on housing benefits forced out of the private rented sector. Even though, in my humble opinion, with the banning of application fees coming into play, and landlords inevitably having to take the hit in one way or another, rent increases will fairly cushion the blow making it fair for both parties. A third of respondents to the RICS research admitted that they believe that people on lower incomes are being pushed out of the market, with 29% blaming caps on housing benefits..
It's not all bad news for tenants though. Over 50% of landlords said that they would be prepared to rent their property to households in receipt of housing benefit, or homeless people, if help was offered through central government to provide financial guarantees for deposits and rent…And quite rightly so! Landlords need as much reassurance as possible when it comes to guaranteeing rent these days.
If you would like to speak to us more about this, or any other buy-to-let related issues you may have, please feel free to give us a call on 02477 674545, we'll be happy to hear from you. Alternatively, feel free to visit our website to see how we can help http://www.qthomes.co.uk/