Where will Nuneaton house prices be in the not so distant future?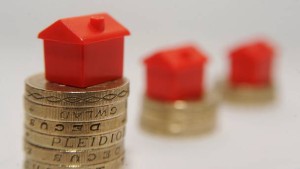 I was having lunch the other day with a solicitor friend of mine who's properties I manage, when the subject of property came up. She asked me my thoughts on the Nuneaton property market for the next five years. Property prices are both a British national obsession and a key driver of the British consumer economy.  So what will happen next in the property market? So here is what I told her, and now wish, my blog reading friends, to share with you.
Before I can predict what will happen over the next five years to Nuneaton house prices, firstly I need to look at what has happen over the last five years.  One of the key drivers of the housing market and property values is unemployment (or lack of it), as that drives confidence and wage growth – key factors to whether people buy their first house, existing homeowners move up the property ladder and even buy to let landlords have an appetite to continue purchasing buy to let property.
Nuneaton's MP, Marcus Jones, has welcomed new figures showing that unemployment in Nuneaton has fallen by 54% over the last five years and wage growth continuing to out-pace inflation. There are now nearly 1,600 fewer people in Nuneaton claiming out of work benefits compared to 2010. The figures also showed that average pay growth is at 2.9 per cent – the fastest rise since 2002 – while inflation was only 0.1 per cent, meaning hardworking people in Nuneaton have more money in their pockets.
Many home occupiers have held back moving house over the past seven to eight years following the Credit Crunch but with the outlook more optimistic, I expect at least some to seize the opportunity to move home, releasing pent up demand as well as putting more stock onto the market. With a more stable economy in the Town, this will, I believe, drive a slow but clearly defined five year wave of activity in home sales and continued house price growth in Nuneaton.
The price of the average UK home will rise by 50% in the next 10 years, say the National Association of Estate Agents and the Association of Residential Letting Agents. The average cost of renting a home in the UK is forecast to rise too, though by only 27%, taking the average rent from £134 a week to £171.
50% might sound optimistic to some, but according to zoopla, values have risen by 13.5% over the past 5 years. However, it wouldn't be correct not to mention those potential negative issues as I do have some slight concerns about the future of Nuneaton housing market.  The number of properties for sale in Nuneaton is lower than it was five years ago, restricting choice for buyers (yet the other side of the coin is that that keeps prices higher). Interest rates were being predicted to rise around Easter 2016, but now I think it will be nearer Christmas 2016 and finally the new buy to let taxation rules which are being introduced between 2017 and 2021 (although choosing the right sort of property / portfolio mix in Nuneaton will, I believe, lessen those issues with the next taxation rules).
I am telling the landlords I speak to, that with interest rates at their current level 0.5%, the cash in your Building Society Passbook is going to grow so slowly that it might as well be kept under their bed. Property prices, by contrast, have rocketed over the years, even after the property crashes, far outstripping bank accounts and inflation.
So my final thought …  property is a long term investment, it has its' up and downs, but it has always outperformed, in the long term, most investments. Those in their 40's and 50's in Nuneaton would be mad not to include property in their long term financial calculations. Just make sure you buy the right property, at the price in the right location. One source of information on such matters would be the Nuneaton Property Blog … www.Nuneatonpropertyblog.com
If you're looking to invest in Nuneaton and want to ensure you have the best tenant possible, or you are thinking of passing on the management of your Nuneaton investment, feel free to visit our website and see how we can help http://www.qthomes.co.uk/