Nuneaton Buy-to-let is still lucrative investment despite Government Measures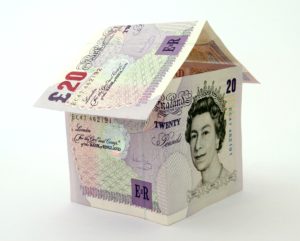 Oh my, oh my, if I had a fiver for every landlord we've had on the phone or in the office, drowning their sorrows (in a lovely cup of tea that I made) over the recent tax changes as well as tenant fee ban and anything else the government has thrown at them in the last year or so, I would be sunning myself in Barbados right about now instead of writing for you lovely people.
Those of you who are familiar with the blog will know what super fans we are of investing in property and how, we believe, there's no better place to invest your well-earned pennies.
For a long time now the buy-to-let market has yielded fantastic returns for all those brave enough to take the leap into the world of property investment and it has beaten all major asset classes in the last five years, hands down!
Yes, I know the Government have gone all psycho loco on Landlords and think that we're the Devil but, despite the tax changes, investors will still be able to gather pretty good returns. Yes, the days of 7+% yields may be out the window but, according to research carried out by the Centre for Economics and Business Research (who did research into the BTL market on behalf of UK retail and Commercial bank), you're still looking to get a pretty healthy return so, do not despair.
Word on the grapevine is that the biggest gains for investors will be from profitable growth and it predicts that the UK home average price will have increased by 59% by 2027 against 2016's level. You may think 2027 is far away but, it's only 10 years! You may have a few extra grey hairs and wrinkles but you'll be able to spend the profit from your investment on rectifying those physical signs of aging and have plenty left over.
Not only do you get a good profitable growth, you also have an increased demand in tenants to look forward to. It's estimated that private rented residences will rise from 21% (2016) to 28% by the end of 2027 (The Office for National Statistics predicts the UK's Population to rise by 4.4 million over the next 10 years reaching 70 million in 2027).
Investors ask me is it safe to invest in property. The analogy I use is that if you were to go to your bank for a loan, they would go through the formality of asking you what it was for. If you then proceed to tell them it was to buy stocks, in the stock market there probably going to smile politely, tell you they can't help and then boot you out the door. BUT, When you go and say you're investing in property, they will gladly continue with you, as they know property is a safe investment for them, which is not the case with stocks and shares.
If you're prepared to ride the storm and feel strong in your position as a landlord, I say, keep going because it will be worth it.
If you have any concerns or questions relating to your Nuneaton property investment(s) please feel free to give us a call. There's no question too big or too small.
If you're finding your Nuneaton property investment stessful but you're not ready to sell, why not give us a call and ask how we can help you manage the property for you. If you're not ready to give us a call, feel free to visit our website www.qthomes.co.uk for more information.
Our first question to you, if you come and see us, is "What would you like to drink". You're always welcome to pop in and have a chat so, make the most of it. Look forward to seeing you soon.