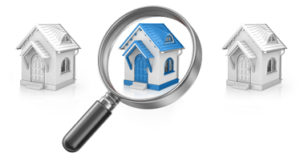 Are you looking to invest in property but in 2 minds as to whether to invest in Nuneaton or Hinckley? Well hopefully I can throw some figures at you that might help decide which is the right option for you…
Todays' house in question will be a 3 bedroom terrace. I will compare 2 properties both done up to the same standards and look at what each house would cost in each town and also what your rental income and annual yield would be from them.
I f we start with Nuneaton: here we have a property that yes, is dated, it would need a fresh coat of magnolia and a new bathroom sweet as a minimum in order to attract suitable tenants. It is on the market for £120,000 with Pointons, in a desired rental location of Nuneaton. I would suggest once said works had been done to the property you could ask a rent of £625 PCM. I would also suggest offering an asking price that would allow you to spend that bit you 'saved' on fixing up the property. So, in total, if you were to spend £120,000 on the house including works, and you were getting a rent of £625, your annual yield would be 6.25% for the first year, barring in mind that rents are continually increasing making your expected yield higher also.
property particulars
The same type of property in Hinckley, also dated and in need of some TLC is on the market for £130,000 with Fosse House. Looking at other rentals in Hinckley the achievable rent would be £550- £575 PCM giving you an annual yield of 5.31% at the higher rent rate. I would also strongly suggest making an offer on a property like this that would allow you the money you have 'saved' to then do the work needed to fix up the property.
Both areas are highly popular for rental, and the way the current market is, any investment in property is a wise one. If you would like to speak to us further about investing in Nuneaton or surrounding areas, please feel free to give us a call on 02477 674545