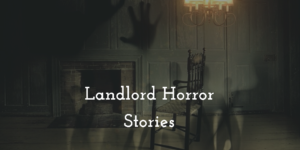 While children are excitedly preparing to dress up as scary mythical creatures ready for Halloween, many Landlords are faced with the far scarier reality of damaged property, rent arrears, disruptive tenants and all the other fears associated with managing their own property.
If you are currently experiencing any of the above issues, please read on. If you are not experiencing any of the above, you may as well read on because sooner or later you will most likely need to read this…
Damaged Property
If you're anything like me, you'll spend a lot of time ensuring that your rental property looks clean and presentable for your new tenant. Now, there's nothing more annoying or upsetting than people not respecting your property or maintaining it to the standard that you gave it to them….am I right? Ok, so rent arrears are probably No.1 but we'll get to that in a minute.
The last thing you want to do when a tenant moves out is have to deap clean; kitchen, bathroom, carpets…the lot. You also don't want to have to be spending money re-decorating the whole place again. So, avoid the heart ache and arguments and ensure you do a thorough Inventory before the tenant moves in. Also, make sure you take a deposit (and secure it with a recognised deposit scheme). With these two things in place you can claim the cost from the deposit and use your inventory as proof.
DO NOT- Think "Oh they seem like good people; I don't need an Inventory or Deposit". Assume all people are Witches and Ghouls because things can turn ugly and scary VERY quickly!
This is advice from an experienced Landlord…take it, please!
Rent Arrears
This is probably the scariest thing about managing your own property and can quickly turn into a real life horror movie before you know it. If a Tenant doesn't pay the rent, who pays your mortgage? You of course but it's a serious financial struggle and, in some cases, an impossibility which leads to very serious financial problems.
ALWAYS- make sure you do full reference checks on your tenants. Be wary of certain situations e.g. someone who says "I've been living with parents". This is sometimes code for "I've racked up thousands of pounds in rent arears with my previous landlord and he won't give me a reference"….funny that!
Insist on rents being paid by standing order and keep on top of rent payments! The second they are a day or two late, get on the phone. If they don't respond, email them. If they still don't respond call their next of kin and say that you are concerned because you can't get hold of your tenant. Etc etc etc
You also have to be incredibly careful with the notices you serve; some have to be served on a specific date, some you can serve at any time but they need to be in 2 months rent arrears, by which time you're struggling to pay your own mortgage let alone two. And the horror continues.
Disruptive Tenants
Put your hands up if you've had one of these….oh come on, get your hand up, I know you've had at least one?!
Well these tenants are the equivalent to vampires; only awake at night time and are intent on causing disruption to the entire village!
There should be a clause in your Tenancy agreement regarding noise and nuisance to neighbours. Tenants must agree not to make unnecessary noise which could disturb neighbours.
If neighbours do come to you with a complaint about your noisey tenants, ask them to talk to them about it. If they do not feel comfortable about this you should discuss the issue with your tenant in a calm and reasonable manner.
What to do now?
Although I enjoy writing to you lovely readers and, lets be honest….you've enjoyed it, I am also a Lettings and Estate Agent in Nuneaton. Don't sigh and switch off!
If you are looking for an easier life whereby you kick off your shoes after a long day at work and just sit in front of the fire with your family chilling out, give me a call. We can take care of absolutely everything for you from finding a suitable tenant to collecting the rent, managing the maintenance and even guaranteeing the rent.
No more horror stories for you. We're more like a fairy tale; after you have a chat with us at QT Homes you'll feel all warm and fuzzy inside *cheesy smiles*
I hope you've enjoyed my article. Please get in touch if you have any concerns or worries about your current tenancy and I'd be happy to have a chat about it.
I look forward to hearing from you 02477674545