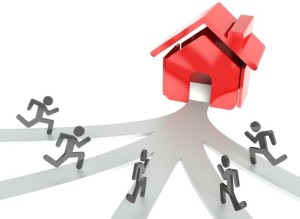 When we had someone come into our office a few weeks ago, complete overwhelmed by the prospect of thinking they had to sell their house in order to tie up everything before emigrating, the feeling of being able to take that pressure off them was a good one!
The story goes a bit like this…
Said homeowner didn't particularly want to sell in order to emigrate as the property was in negative equity. She had only lived there 5 years and by all accounts had paid over the odds for the house. We explained to her that she didn't have to sell now, nor did she have to rent it out (knowing that she is making a permanent move, it's a property she wont be returning too) however, she does want to sell the property eventually.
We told her about 'rent to own' and how it works. That we would find her tenants who would rent the property for 5 years, knowing that at the end of the 5 years they would be buying the house off her. It's a no brainer. Tenants move in, knowing the house will be theirs to own in a few years, looking after it in all aspects from cleaning to all maintenance , and paying the set rent per month for 5 years!
Want to know more about how this could work for you?… So many vendors are now choosing this route, and the great thing is, there is an influx of tenants who want to buy, but currently are not in a position too, who are also very excited about this opportunity. Give us a call today on 02477 674545 to find out more!