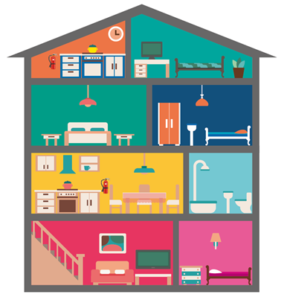 Recently, we've had a lot of interest from investors (locally and from further afield like London) looking to buy property in Nuneaton to turn into a House of multiple occupancy (HMO). Most of whom are aware of the current regulations and what does and doesn't need to be licenced. This lead me to write this article to make people aware of what changes are afoot for HMO's.
As of April 2018 new measures affecting HMO's will impact around 160,000 landlord houses that have, to date, not been caught by the mandatory licencing scheme.
What are the changes?
Previous Housing Minister, Alok Sharma, announced that as from April 2018 landlords renting out ALL multi-occupied properties in England occupied by five or more people, from two or more separate households, whether they are one, two or three storeys, will need to hold a house in multiple occupation (HMO) licence. Minimum room size requirements for bedrooms in HMOs to help prevent overcrowding are also due to be brought into force.
What's the difference?
Under the current administration any landlord with a property that has three or more storeys has to apply for a HMO licence. With the new changes ALL properties with 5 or more tenants from two or more separate households will require a HMO licence.
Why are these changes being made?
Currently far too many people are being exploited by rogue landlords whose goals are to get as many people in one space as possible to benefit from as much income as they can. These overcrowded spaces are often filthy, neglected and dangerous.
This new measure follows and consultation and is yet subject to parliamentary approval, however, I personally believe that this is something that is needed and will be approved. Tenants are entitled to a safe and comfortable living environment and, I'm sure, the GOOD landlords will be more than happy to adhere to these new regulations to ensure their tenants are provided the best possible living space as well as making a profit.
If you would like to discuss anything in this article, please feel free to give us a call on 02477 674545
QT Homes Website