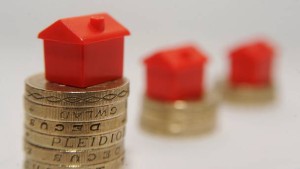 New Year New Solution for your Nuneaton Property!
Happy New Year folks! We at QT Homes hope you have had a restful, joy filled Christmas and feel ready to take on 2018, we sure are!
In 2017 we took a leap from just doing lettings, to going into Sales also, and it was a leap we are so glad we took! As we as landlords know, rental properties in Nuneaton don't hang around for long at all, in fact more often than not we have tenants lined up for properties before the particulars have even hit Rightmove! Similarly with sales, with in the first couple of viewings, properties have been SSTC, and completing within a matter of weeks. However, we have had vendors contact us baffled as to why their property hasn't sold and after talking to them have realised that they don't necessarily need to sell their house right now, and that it could be they are asking too much because they are in negative equity and think their only option right now is to sell.
This isn't the case at all, and if you're in a similar situation we have the PERFECT solution for you!
Your current £100k property would sell in 5 years time for a guaranteed £121,665!!
If I told you you could rent your current marketed property for the next 5 years, with a guaranteed rental income for the term, to tenants who take care of all repairs and maintenance – who will then after the 5 year term buy your property at an annual 4% increase (agreed at the beginning of the term) would that not be amazing?
To see a full range of the services we offer, please visit our website :
QT Homes Sales and Lettings Website
Please click on the link below to find out about Rent to Own in more detail –