Plans to build even MORE new homes in Nuneaton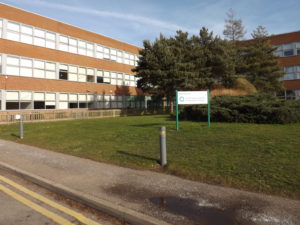 We were really shocked (as I'm sure many of you were) to hear about plans to build 220 'places to live' on the grounds of the North Warwickshire and Hinckley College campus on Hinckley Road, Nuneaton.
There were more than 200 people who attended a discussion about the proposed development (hats off to you all). Understandably, the local residents were concerned about several issues such as flooding, increase in traffic as well as other concerns for future students who will not be able to benefit from the sports pitches and other facilities that will no longer be available due to the development plans.
The biggest question raised was, Is there a need for these 220 residential properties?
Those of you who saw my article recently about the other 850 houses due to be built (not far from the college site), will know what my answer would be!
How will this affect the Nuneaton Property market?
Well, in my opinion, local residents wishing to put their house on the market may very well suffer (despite the area and catchment for the secondary school) temporarily due to the proposed plans as well as during the building phase.
I can imagine that most houses in the area will struggle to sell with the amount of New Builds going up. House prices may drop slightly due to an oversupply of properties compared to the amount of demand, which again will impact on local residents who wish to sell their home.
The one plus side to the development is, that if you buy one of these properties on the college grounds, your child won't have far to walk to college.
I know I had a bit of a rant the other week about the other (mammoth) development on The Longshoot, but I am all for supporting first-time buyers and we all deserve the chance to be able to get on the property ladder. The same is true here as it is in other areas, as can be seen with Peter Hall Middlesbrough and the like working on several developments across the country. The question is, are these properties affordable for first time buyers and, if so, how many?
Zoopla recently reported that, Nationally "Only 37% of people aged between 25 and 34 now live in a property they own, down from 57% in 2006/07. At the same time, the proportion of this age group who are renting a home in the private sector has soared from 27% to 46%, according to the English Housing Survey, which investigates people's housing circumstances and the condition of properties in England."
So, currently BTL investors are benefiting from the millennials inclination to rent / inability to afford to get on the property ladder. From a Letting Agents perspective, we know that there is an incredibly high demand for property in Nuneaton compared to a relatively low supply.
We'll see how things progress and I will definitely be doing another blog article post development to see what impact it has had. Watch this space!
It would be great to hear what you have to say on the matter. If you would like to get in touch, please email me m.maycock@qthomes.co.uk For any other property requirements (sales or lettings) please feel free to get in touch on 02477 674545 or visit our website