Nuneaton private landlords do not panic. We are here to help!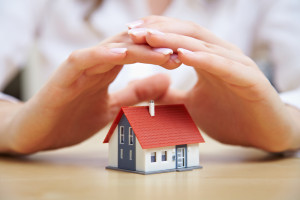 After hearing many a story about landlords thinking of selling up to avoid any implications or fines that may come their way as result of being a private landlord I came across an interesting article , which suggested that landlords could indeed be selling up their buy-to-let investments due to increasing burdens on them in the buy-to-let market. Their findings suggest the number of new properties that came onto the market nationally (for sale) jumped by 11% across the UK as a result. These findings however do not specify if the increase in properties that have come onto the market are in fact residential or current buy-to-lets… so as ever, I suggest we don't all go into panic mode but instead take the precautions necessary in order to keep your investment!
Those increasing burdens include new tax rules coming in over the next 3 to 4 years and the announcement that all self-managing landlords (i.e. landlords that don't use a letting agent to look after their buy-to-let property) will soon need to register with a compulsory redress scheme to resolve tenant arguments and disputes; as Westminster wants to heighten standards in the Private Rented Sector.
A few weeks ago I was chatting with a self-managed landlord from Coventry who didn't realise the other recent legislations that have hit the Private Rented sector, including the 'Right to Rent' regulations which came in to operation last year. Landlords have to certify their tenants have the legal right to live in the UK. This includes checking and taking copies of their tenant's passport or visa before the tenancy is signed. Of course, if you use a letting agent to manage your property, they will usually sort this for you (as they will with the redress scheme when that is implemented).
If you are a self-managed landlord though, the consequences are severe because if you let a property to a tenant who is living in the UK illegally, you will be fined up to £3,000 – this came to a huge shock to said landlord!. That same landlord contacted me last week, and I checked all his paperwork to ensure he was on the right side of the law going forward – and I offer the same to any landlord in the Nuneaton area if you want me to cast my eye over your buy to let matters (and at no cost – maybe just a cream cake to have with a lovely cuppa)
If you are a self managed landlord and feel that the burden and risks involved to you personally with all these changes might be too much, just give us a call on 02477 674545 and we can make the whole process stress free for you, and you can just sit back and enjoy the rental income each month.