Are you saving money by self-managing your Nuneaton property investment?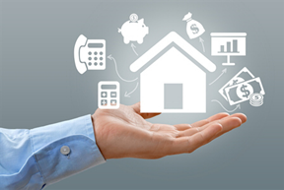 If you're planning on investing in a property, it's important that you do as much research as possible. Look into the pros and cons of both residential and commercial property, read this commercial property investment guide, understand the market, look into the local area, and work out your ROI for the investment. Then, once you made your investment it's important to stay just as engaged in your property, especially if you're not getting help from property management. Otherwise, you might find yourself in the same shoes as a lovely couple I chatted with last week…
I bumped into a couple of our lovely Landlords in town last week and we decided to have a catch up over a Costa coffee (we should really be paid commission from Costa!). Terry and June used our Tenant find service a couple of years ago. As they are a retired couple, they decided they had the time to manage things themselves, which is great.
I asked how things were going with the house and immediately saw on both their faces that the answer was "not great!". They said "well it's funny that we've seen you today because we were going to pop in and have a chat about finding us some more tenants…and taking over the management for us".
They went on to tell me that once the tenants had moved in, they had intended to do regular inspections (every 4 months or so) but, when it came time to schedule them in they had unexpected hospital visits (both ok thankfully), family birthday events to attend, last minute holidays…and the list goes on. Anyway, 4 months turned into 6 months, 8 months, 12 months and, before they knew it, two years had passed and the tenants had given their one month notice to leave.
The tenants had been paying the rent each month and had been cooperative when arranging the annual Gas Certificate so, Terry and June just assumed all was well. A mistake that many landlords often make.
When it came time to the check-out June said that she was so upset she nearly cried. They had spent around 4,500 on improvements prior to letting the property and, although the house wasn't "trashed", it was not in the same state that it was handed over to the tenants. It was evident that they had been smoking in the property (evident from the smell and yellow staining), the carpets were well trodden and quite mucky (they obviously were a fan of removing their shoes) and they had also noticed a stained patch on the ceiling which indicated a leak somewhere upstairs.
Luckily Terry and June had protected the tenants deposit, however, their inventory was not very detailed and they did not get the tenant to sign the inventory. They knew this was advised but it was just an oversight on their part. Anyhoo, the tenants (who were all lovely and accommodating to begin with) refused to accept responsibility for any of the issues raised and insisted that the full deposit be returned to them. The landlords disputed this with DPS and after months (yes, months) of disputing the matter, they lost and the entire deposit was returned to the tenants.
The reason for this was that the inventory was not detailed enough and there were some things that they did not mention (like the ceiling) and the fact that the carpets were newly fitted etc. The fact that they did not get the tenants to sign the inventory also went against Terry and June who were then left with a grubby house with a leak, no rental income and no funds to claw back for repairs!
The sad fact of property investment is that you often don't realise how bad things are until it's too late! Certain things HAVE to be done prior to a tenancy, on the tenancy start date, throughout the tenancy and, if they are not done, the consequences are often pretty horrible but, of course, by then, it's too late.
Terry and June put it down to experience and they even considered selling the property because of it. However, they know the benefits of investing in Nuneaton property and, in the right hands it can be very successful.
I absolutely admire Terry and June for giving it a go but, it's not easy. They may have saved themselves management fees in the two years they self-managed but, they worked out that it would've cost them just under 1,500 over the two years but it has cost them just over 2,000 to rectify things. They've now come to the conclusion that they'd rather pay the monthly management fees and know that everything is in hand rather than worrying that something like this will happen again.
If you have had a similar experience or are considering having your Nuneaton property investment manage, please feel free to give us a call and we'd be more than happy to have a chat with you to see how we can best help.