Stockingford, Nuneaton- Watch this space!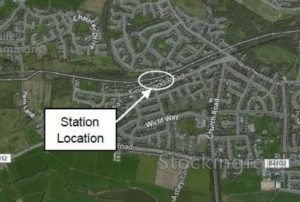 Do you have a property in the Stockingford /Grove Farm area? Are you thinking of selling …or maybe in 2 minds as to whether to sell or rent? Well, hopefully reading this will help you decide.
Many months ago I wrote an article on plans for a new train station to be built in Stockingford, in fact there used to be one where the Aldi is now (many moons ago).
The plan is to have the station up and running by 2023 and will be on the Cross Country route to Birmingham with one train running per hour initially.
Cllr Philip Johnson, chairman of the communities overview and scrutiny committee said: "A new station in west Nuneaton will have a really positive impact on that part of the town.
"It would increase connectivity by providing access to important destinations such as Birmingham, Coventry and further afield which is essential for ongoing development of the local economy."
It is hoped that another station in the area would significantly ease road congestion in the area, resulting in an estimated saving of 520,000 road vehicle kilometres a year by 2023, rising to 1.5m km a year by 2029 and with all the new builds popping up so fast this will hopefully be a huge relief on congestion in the town.
So, going back to your property in this area. My recommendation, to anyone who is looking to move but doesn't necessarily need to sell their current home to do so, is to keep it!
Keep it and rent it out!
Many people have a misconception of this part of town but I can put my hand on my heart and reassure you that rents in this area are just as achievable as any other part of town, and there are ample tenants looking to rent in this area too!
Similarly if you are an investor, I would strongly suggest investing here NOW before everyone clocks onto the fact that in a few years' time this is going to be a hot spot area for commuters to live in, from both near (Birmingham etc) and far (London).
If you would like to speak to us about investing in Nuneaton, or you have a property that you would like to rent out, we are currently running a summer offer whereby if you sign up by 7th September 2018 we will fully manage your property for 10% a month including VAT with no initial set up fee to you!
If it goes ahead, the new station, which could open as early as 2023, would be on the CrossCountry route to Birmingham, with one train running per hour initially. Exciting times ahead folks! Don't miss out.
For any further information, please fee free to get in touch with Melissa or I on 02477 674545