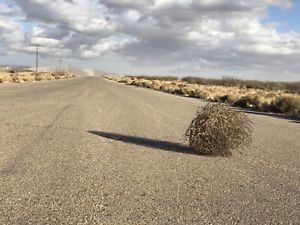 I'm not afraid to admit that we've noticed a recent dip in enquiries from Rightmove and Zoopla for our properties for sale. Other agents might not admit it, but they've felt the ice cold breeze of the silent treatment too!
It's not just Nuneaton though, I'm hearing the same from other Agents across the UK, which makes me think it's more of a national thing rather than just local.
I can't help but think it might have something to do with good old Mark Carney saying that, in the event of a no deal Brexit, the house prices will crash substantially next year. Now, before you sigh and switch back to facebook, hear me out (trust me, I'm sick of hearing about Brexit too…just get on with it people and stop talking about it!).
Imagine you were all ready to move house, you had your agreement in principle ready to flash around to the Estate Agents, your solicitors had the paperwork ready to stuff into an envelope to send out to you, but then you hear the Governor of the Bank of England saying that HOUSE PRICES WILL CRASH (that's NOT actually what he said but that's what people hear) then you would hold your horses and reassess the situation. "Do we really have to move now?", "we're alright here for another 6-12 months, let's see how Brexit goes and move after".
Cue the silence and tumble weed….
However, on the flip side, there are those who are not phased by the scaremongering, those who just want to buy a new home whether it's a first time buyer or a growing family. Last week we sold 3 properties all within the first viewing. All buyers were in their mid to late 20's and were super keen to snap them up (ranging from £115,000 – £300,000)!
Maybe it's a generation thing?
The youngsters are cracking on with it and not letting the political drivel affect their property ladder progression, whereas the older generation might decide to stay put, see out the Brexit storm, which, by the way, will pass.
But, let's face it, us Brits aren't the best at weather forecasts so it might just be a bit cloudy with light rain after all that fuss and bother!
I'd love to hear what you think about the situation. Are you letting Brexit hold you back from your dream home?
If you've got any concerns or questions about the Nuneaton Property Market, feel free to give us a call or pop in for a chat 02477 674545