Do you want a pool of 1,500 Nuneaton Tenants to choose from?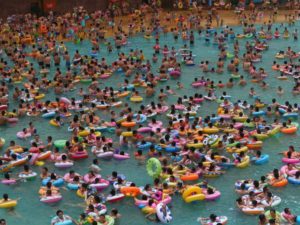 What a silly question, of course you do!
Well, as I'm just so kind, I'll let you into a little secret…they're all gathered in one group on Facebook.
Some time ago, we created a group on Facebook with the purpose of introducing Nuneaton Landlords to Nuneaton tenants. You're probably thinking "why on earth would you do that? A Letting Agent being kind and thoughtful!?". Well let me tell you, we do exist and we're not as bad as people think we are. Especially Mariam and I…we're just the best…so our Dad tells us.
Since creating the group a couple of years ago, it has gained 1,581 members to date. Most of whom are local tenants looking for a Nuneaton property but, most importantly, to them, a private landlord.
Now we do sometimes question why people are so desperate to go through a private landlord rather than an agent. Sometimes they're just trying to save cost by avoiding the Agent fees, which is fair enough, we understand. But sometimes they might be trying to hide much more.
Have you ever asked a tenant where they've been living for the past 3 years and they say "living with my Mum and Dad"? Now for a 20-25 year old, I'd say that's kind of acceptable (although I'd still raise a suspicious brow…just the one) but, as a private landlord you say "oh ok, no need for a landlord reference".
What you didn't know is that they've been renting several properties over the last 3 years, getting into rent arrears with each one and being evicted every 6-12 months!
Don't get me wrong, this isn't always the case and people are living with parents for longer BUT what I would say is that it's your responsibility to investigate these things. Get proof that they've been living with their parents (bills, bank statements, pay slips, electoral roll with their parent's address). Make the effort to protect yourself as much as possible.
I'm not sure how many successful matchings there has been on the Facebook group but I'm confident that it's quite a lot. As soon as a private landlord posts a property on there, the tenants are like vulchers around a piece of rotting flesh. Sorry for the grim analogy, it's the first one that came to mind, but you get my drift.
The reason being, of course, is that young people are struggling to find the deposit to get that first step on the property ladder so, as soon as a semi-decent Nuneaton property becomes available, they're all over it.
If you're looking for a tenant for your Nuneaton property and you are CONFIDENT that you are a GOOD LANDLORD who has everything in place (certificates, deposit, correct paperwork etc) then feel free to join the group and post your property on 'Nuneaton Houses to Let For Sale or Wanted'.
If, on the other hand, you don't want all the hassle and just want an Agent to find a tenant for you, you know where we are and we're always happy to help. If you're not sure about whether you should get in touch, don't just take our Dad's word for it, take a look at our Facebook reviews to see if we're right for you (@qthomeslettingsltd).
Happy Hunting People!