£7.5 million Investment to be spent on Nuneaton !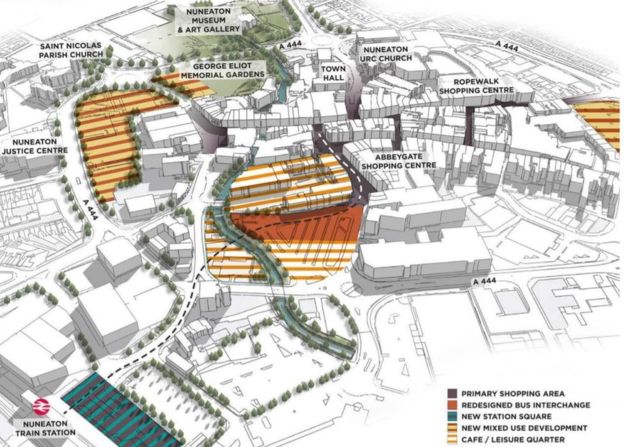 What will this mean for Nuneaton property?….
In my opinion, it's simple! The past few years investors have been going crazy over property in Nuneaton, with it being such a central location with commuting links right on your doorstep and yields that you would struggle to get elsewhere, it's a no brainer!
Buying property now, in preparation for this huge investment of our town will mean in a few years when works are underway/complete, house prices as well as achievable rental yields will inevitably boom! Remember, you can get to London in less than an hour from Nuneaton…and more and more people are moving here for a fraction of the living cost and taking that daily commute.
Nuneaton town centre inevitably needs some TLC! Sean Farnell, a board director at the Coventry and Warwickshire Local Enterprise Partnership (CWLEP), said: "This is a positive step forward to transform Nuneaton in the short and long-term for the benefit of residents, businesses and people visiting the town.
If you currently have property in Nuneaton that you are looking to rent out, or looking to invest in Nuneaton, we always have the kettle on so you are more than welcome to come and pick our brains about what your plans are. Just give us a call on 02477 674545 and book in a time.