*STAR BUY* for Nuneaton Landlords!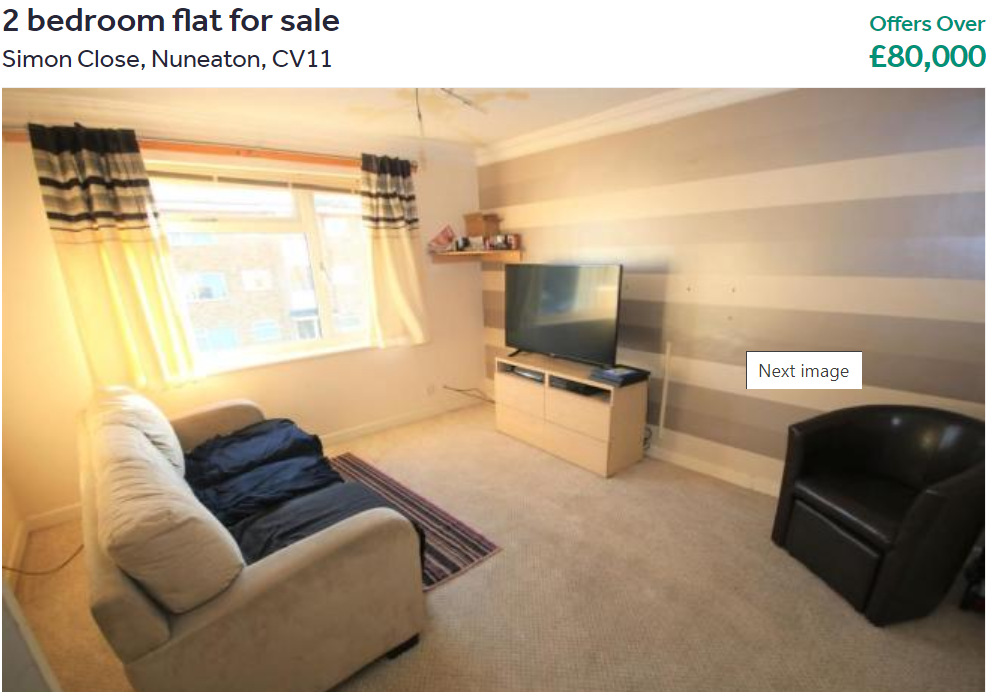 Whilst doing my usual trawl through On The Market, I noticed this gem pop up. Admittedly, I am not usually a massive fan of flats. I have several of my own flats and can't say that they're my favourite but I do have some at Simon Close (where this flat is for sale) and these flats are, BY FAR, my favourite! The management company are fantastic and the flats rent very quickly here.
This flat is on for offers over £80,000 but it has been on since December so I'm thinking there may be some flexibility here.
Lets look at the fun stuff…
If you purchase the flat for £80,000 and the current tenant pays £500. The ground rent and service charges are £1210/year, which would leave you with a gross yield of 7.50% and a net yield of 5.99%.
However, I will share a little secret with you….I charge £525 for both of my flats at Simon close so, if the rent were to be increased, you could be looking at a gross yield of 7.88% and a net yield of 6.36%.
Not bad, ey!!!
If none of you snap this one up, I might add to my Simon Close collection!
If anyone is looking to have their Nuneaton Property managed or if you just simply want us to find you a tenant, please feel free to get in touch on 02477674545 and we'll gladly help.