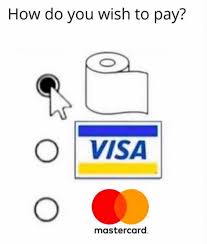 Apologies for the delay in getting more blogs out. It turns out that working from home with a 5 year old isn't easy…at all! However, he is currently entertained so I figured I'd get a quick blog done.
I've had a few questions come in from landlords and tenants and i thought i would share my findings with all of you as well…
Do i Still have to carry out the landlord gas certificate?
The short answer is YES.
HSE State:
"Landlords have a duty of care to their tenants. This is a legal duty to repair and maintain gas pipework, flues and appliances in a safe condition, to ensure an annual gas safety check on each appliance and flue, and to keep a record of each safety check.
The Gas Safe website say:
In the event you are unable to gain access to the property, e.g., refusal of access due to tenants self-isolating, or if you are unable to engage a registered gas engineer to carry out the work due to a shortage of available engineers, you will be expected to be able to demonstrate that you took reasonable steps to comply with the law. This will need to include records of communication with the tenant and details of your engineers attempts to gain access. You should seek to arrange the safety check as soon as all parties are available. For more information click HERE
What repairs do I HAVE to carry out during Coronavirus Pandemic/lockdown?
This is very much about common sense. Do you NEED to arrange for someone to go out and do the repair? (If not, don't do it). Can it wait? (If so, just tell the tenant you will address is as soon as you can). Is it likely to be detrimental to the property or tenant if left unattended? (If so, find a suitable trades person, ensure they will adhere to the Health & Safety e.g. social distancing, wearing gloves & mask and arrange for the work to be done).
My tenant has asked for a "Rent Holiday". How do i get this money back?
If your tenant asks for a rent holiday, you need to be understanding and sympathetic given the current situation we all find ourselves in. Agree a term (probably 3 months) that they can have a rent holiday and discuss repayment options. e.g. the 3 months rent they have missed will be split over 6 or 12 months and added onto their monthly rent amount.
Contact your mortgage company straight away (online is best) and request a mortgage holiday. They will most likely grant 3 months holiday and your ;missed payments' will be added to the term and you will find that your mortgage repayments will increase as a result.
The important thing is to ensure you keep in touch with your tenant and be as clear as possible with how things will work. Try to keep things in writing so you can both keep records of everything. If they have a guarantor, please contact them to inform them (see if they are able to pay. If not, let them know that the rent payments will go up as a result and their obligations still apply).
That's all for now folks. If you have any more questions, please feel free to get in touch and I will get them posted on here and share them far and wide to ensure as many of us keep afoot of the changes and our obligations.
Stay safe. Stay home.
All the best
Melissa