COVID 19 -What can Nuneaton Landlords do about empty properties?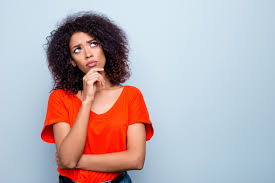 Well, I don't know about you but during lock down I've perfected the art of baking as well as Lego houses and sunbathing.
In all seriousness, I am working from home running my Lettings business as well as managing my own properties (and trying not to let my 5 year old become a tech monster!).
I have had several people contact me saying "my rental house is empty and i want to get a tenant in ASAP". I shall share with you what I told them… If a house move is non-essential then it should be postponed until it is safe to do so. For example, if a person is in an abusive relationship and it would be a danger to life if they did not move, then that would be acceptable OR in a case that i dealt with, a family had a house fire and were living in a hotel. The hotel then closed due to COVID 19 and they would've been homeless had I not sorted everything out for them.
Even if you do have a prospective tenant in desperate need for homing, how will you go about doing a viewing, all of the paperwork, right to rent checks etc without breaking government guidelines?
The answer is- it's possible but a longer drawn out process.
I manage a Facebook page called 'Nuneaton Houses To Let For Sale or Wanted' and we have had about 200 new members since lockdown and lot's of people looking to move. I appreciate that people may "want" to move but if they don't "HAVE" to move then they should stay put. I also appreciate, as a landlord, that we don't want our property empty, however, given the circumstances I think it's best that we stick to the guidelines.
In the mean time, go and check on your empty rental once a week/once every couple of weeks. Speak to the neighbours (from a distance) and pass on your number and ask them to get in touch if there are any problems.
It's also the perfect opportunity to do a bit of maintenance/ painting. Spend a bit of time getting the house tarted up, ready for letting.
If you're looking to find a tenant for your rental property after lockdown or want any advice on property rentals in Nuneaton, feel free to give me a call.
For now, stay at home, stay safe
Melissa