Nuneaton Property SOURCING for Investors…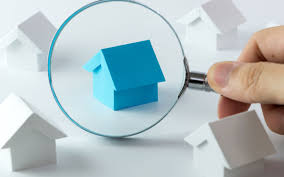 Are you thinking about investing in Nuneaton? Maybe you're a pro investor and could buy properties in your sleep or, maybe like some people we've spoken to recently, you're new at the property investing game?
Either way, I'm delighted to announce that we are venturing into property sourcing for investors and our services will include a basic "property source" right through to quoting and managing the refurbishment of your newly sourced property as well as property management at the end of the process.
We will be with you every step of the way. Either holding your hand (metaphorically speaking of course…thanks to COVID 19) through it all (if you need a bit more reassurance and support) or just provide regular email updates with photos of the progression so you know that things are being dealt with.
You'll know from this blog that Mariam and I love property and are always keeping up to date with what's going on in the local community (town improvement plans, new build sites etc) as well as the Nuneaton property market as a whole. So, if you want to use our property sourcing service for a property investment in Nuneaton, please feel free to get in touch and we'll be delighted to find you the next gem in your property portfolio.
Melissa