Nuneaton Landlords- no more "NO DSS"!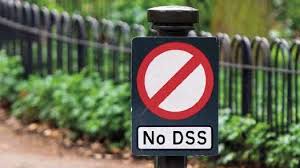 Are you a "NO DSS" Nuneaton landlord? It has long been a fear for many landlords that if they rent their property to a family in receipt of, what is now, universal credits then they are at higher risk of having problems with rent arrears. Not necessarily because of the individuals themselves but rather the system itself.
Propertymark have said "The design of the system with payments made in arrears makes paying rent on time impossible for many tenants and this presents issues for landlords who are relying on the rent to make mortgage payments."
A Negotiator article recently reported that "at York County Court a judge found that the practice of turning away applicants because they are receipt of benefits unfairly discriminated against a single mum-of-two with a disability, on the grounds of sex and disability under the Equality Act."
People should not be discriminated against because of their circumstances, I absolutely agree. I am also inclined to agree that the system MUST change to support & reassure landlords that renting their property to someone in receipt of Universal Credit is no higher risk than renting to a person in full time employment.
"NO DSS" will be "stamped out" says Shelter and no doubt hefty fines are headed in your direction if you do not adhere to it!
Let me know your thoughts on the subject.
Melissa