Nuneaton *STAR BUY*…there are still some out there!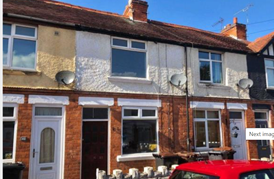 Here is a 2 bedroom terraced house on Clifton Road, which is on the market for £109,950. It is in need of some TLC and it is a slightly quirky layout but, it could still make a good investment property.
If this was done up to a nice standard, it could probably fetch around £600- £650/month rent (depending on the finish), giving you an annual yield of 7.09% (max) (not including the cost of the works involved).
Take a look at the property HERE
Clifton Road is a one way road about 10 minutes walk from Nuneaton town centre. It is close to local amenities as well as schools and popular commuting links. We currently have 2 properties on Clifton Road and never struggle to rent them out.
This looks like one of the best "bargains" to be had at the minute so I'm sure it won't hang around for long!
Happy investing folks!
Melissa