Which areas of Nuneaton are best for property investment?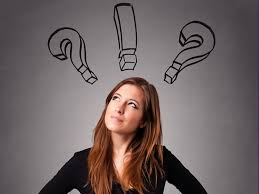 The short answer to this is- all areas!….the end.
Only Joking! What a boring blog post that would've been.
We have investors from all over the place contacting us to find out where in Nuneaton they should invest. Those of us who live in Nuneaton and know the areas well may have our own ideas but, as a Letting agent who has had properties all over Nuneaton, I can assure you that any area of Nuneaton is popular for rentals.
A quick breakdown for you:
Properties near the town centre (CV11 4 and CV11 5)- usually get let before we even get to advertise them! People love the terraced houses skirting the town centre. Mostly because of the convenience of town (especially if they don't drive), being close to the train station is usually a winner for those who have to commute for work, there are several good primary & secondary schools close by and people often like to be close to all the local amenities just a stones throw away.
Stockingford (CV10 7 and CV10 8)- slightly out of town but it comes with it's own benefits like access popular commuting links. George Eliot hospital is close by so you usually get a lot of medical professions enquiring about the Stockingford properties. Once again, there are several schools, local amenities and people often like to live there for the convenience of being close to family/friends or they may have grown up there and are looking to move out but want to stay in the same area. Stockingford will also soon have it's own disused train station revamped and allow residents of Stockingford and galley common to access links to Birmingham and potentially further afield for employment.
The more affluent areas (Weddington & Whitestone)- These are also popular for families with a higher income but can some times take longer to rent out.
The question to ask is not what area is best but, what type of property is best. From experience, the 2-3 bedroom terraced properties (annual average yield of 6-7% at the minute) will rent all day long and the 2-3 bedroom semi detached (average of 4-5% annual yield at the minute) with a drive way and garage are also popular (in all areas) but, it's when you start getting to the 4-5 bedroom properties that things start to slow down a bit. Anyone who can afford to rent a 4-5 bedroom house can afford to pay a mortgage on one so, it is often the case that these are more difficult to rent out. It's not impossible but it does take that little bit longer and you find that the tenants don't stay long (maybe they're having renovations done on their own property, they have sold their house but not found anywhere to move to, they are here on a 12 month contract for work etc).
Not a lot of investors would start racking up the 4-5 bedroom detached properties, which I appreciate but, it's worth knowing.
If you have any questions about specifice areas of Nuneaton and what the rental yield will be, please get in touch and have a chat. We're always happy to help.
Melissa