TOP TIPS for new Nuneaton Landlords/Investors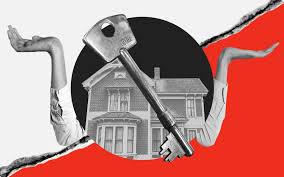 Even though the majority of the investors and landlords that we work with have been in the game for some time, we always love working with new landlords. Helping them find the right Greensboro realtors, giving rental advice, showing them the tricks of the trade, it's all great fun! We are currently working with a new landlord/ investor and this is his story…
1.Think about who/how the property will be managed
We recently had a newbie landlord get in touch and ask if we could manage his rental property (always a great phone call to have). So, this guy is already ticking boxes on the "Things to consider as a new landlord" list by contacting us and asking for advice.
2. Consider the work involved in your new/current property to make sure it meets current regulations and standards
He bought a terraced house in Nuneaton through a property Auction (a scary prospect- even for those of us who are more experienced investors) and it is in need of some TLC. I offered to go and have a look at the house before he starts knocking it about. I'm glad I offered to do this and he's DEFINITELY happy that I did because now, instead of him achieving a 6% yield, we've advised what he can do in order to achieve a 11% yield. He has a handsome budget and is prepared to put the time and effort into making some changes. He can divert those funds towards the home renovation to earn more money from a new buyer. However, if he doesn't have enough money to revamp the looks of his home, he can choose repair over renovation in order to make his home more presentable. Essential restoration of roofs (by a Roanoke roofing company or a similar one), walls, and doors need to be completed before putting up any property for sale.
3. Get some people/tradesmen that you can trust on board
When I asked him who would be doing all of the electrics, plumbing, carpentry work etc, he looked at me with a blank expression as if to say "Sh*t! I have NO idea!". In his mind, he was going to enlist a few friends to help him strip a few walls and do some painting but that's as far as his planning went. HOWEVER, now that he knows me and has me on his side, he also has contacts for all of the construction, electrical and plumbing works.
It's taken us 7 years to establish and get to know several workmen/tradesmen and know who is reliable and who we can trust, not only to charge a fair price but to also do a quality job. If you're doing this on your own try to get people that come recommended by friends or family because this is a really tough decision to make. For example, when cleaning the property for new tenants you would want to make sure that the cleaners and professional carpet cleaning you might need to use to help are going to do a job that is good enough and leaves no room for complaints from tenants. It's about who can you trust, be careful and you should hopefully have good results in property maintenance.
You NEED to have these things in mind when buying or thinking of renting your property out.
4. Make sure EVERYTING is as it should be in order to be on the right side of the law when renting your property out.
This is something our newbie landlord doesn't need to worry about because we're sorting it all out for him. We'll be making sure all of the relevant certificates have been done, all relevant documentation is ready, we'll be advertising it, doing viewings, doing comprehensive referencing and credit checks, drafting an up to date and approved Tenancy Agreement, arranging a full written and photographic inventory and doing a check in to ensure a smooth transition for his new tenant.
If you're not using an agent to manage your property(s) then that's absolutely great! But please, please, PLEASE make sure you know what you are doing. More often than not, tenants know more about their rights than landlords do and it WILL be back to bite you in the bum if you're cutting corners.
5. Set the right rent price
Once again, this isn't something our newbie will need to worry about as we've already informed him what rent he can get for his house (depending on the finish he decides to go for and if he'll go ahead with the big reconstruction works or not).
Setting the rent is something you can do yourself by having a look online to see what other similar properties are renting for. Try and keep your comparable search to within 1 mile radius of your property, the same/similar layout (floor size) and the same amount of bedrooms. If there is another "similar" property but it has a driveway, garage and conservatory then do not use it as a comparable unless yours has the same perks.
6. Keep up to date with the laws and legislation surrounding rental properties
Don't think that just because you've done all of the above and made it through the initial madness of property letting that you're in the clear forever more. No, no, nooooo my friend! This is a long term commitment with annual certificates that need doing, property inspections, evening & weekend calls from tenants telling you about maintenance issues and leaky toilets or sinks. You need to be committed to this and make sure you're keeping on track of everything.
I haven't done this blog to put people off or to get more business by scaring you into using an agent (although it is a perk, I'll be honest!). I have written it to make sure people realise that it's not as easy as just "buying a house and getting a tenant in".
If you are thinking of investing in Nuneaton, having your property managed (or just a tenant find) or would like more information on how you could increase your annual yield, please get in touch with us 02477 674545 or visit our website to check out our FREE YIELD CALCULATOR
Take care all.
Melissa